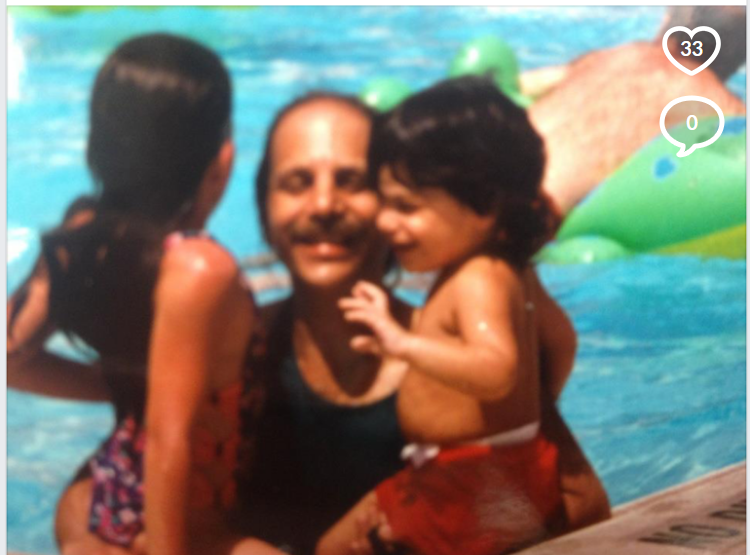 It was a delightful surprise when we received a note from Joseph expressing his desire to raise funds for the benefit of grieving children, teens and young adults, who, like himself, knew the most excruciating pain of losing a significant loved one at an early age.
Joseph's Dad died when he was only 3 and Father's Day has been especially difficult for he and his sister. Later in life he also experienced the death of his beloved grandfather in a tragic accident – a man whom he looked to as a father. Two devastating losses.
Because Joseph, who is now a New York Law School student, understood the pain of losing a parent so young, he reached out to us to raise funds as he raced in his first marathon on Father's Day, 2019.
He told us he wanted to raise 2,100 signifying the number of years he has lived without his Dad.
Many of his family and friends have generously donated to Joseph's challenge.
Will you also help Joseph reach his goal?
Go here to make your personal donation to support Joseph on Father's Day.
We encourage you to share this post and the above link with family and friends with whom this story will resonate.
Many thanks!
P.S. If you'd like to become a Fundraising Ambassador, you can start your personal page by going here.
Update: On Sunday, June 16th, Father's Day, Joseph successfully ran in the Brooklynite Half Marathon sponsored by CityTri. While he is very sore, he reports, and it was the hardest things he had ever done, he is grateful to all who donated to honor his Dad on that special day.
When his MightyCause challenge originally worked toward a $2,100 goal, he ultimately raised $2,715 for our cause. So fantastic!!!
See the wonderful photos below including those of his family. Thank you Joseph for all your hard work!