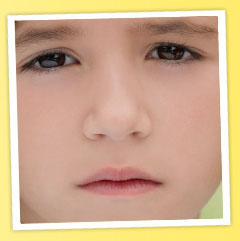 The Foundation for Grieving Children, Inc. provides grants to 501(c)(3) non-profit organizations and programs which:

• assist, counsel, educate and comfort children and families who have experienced the death of a loved one;

• educate bereavement, healthcare, education, social service, business, criminal justice and other professionals and society to the needs of the bereaved.

Please follow these guidelines:

Initial Contact
Please send an email, no longer than two pages in length, providing the following information. Cut and paste the following questions into the email and answer each accordingly.

• Brief description of your organization and program, who founded it, who originally funded it, who runs it, how long it exists and how many families it serves. If program is new, talk about your vision.
• What size grant will you need and when do you need it?
• What will the funds be used for?
• Are you currently receiving funding and if so, from whom and how much have your received?
• Who and how many people do you anticipate helping?
• Will this grant begin, sustain or expand your program?
• Tell us about you and your vision for this program and beyond.
• Please provide a link to your website, if one exists.
• Please provide primary contact information, address, phone and email.

In the subject line: (PNG signifying Potential New Grant, the name of your organization and number 1 to signify initial contact)

For example: PNG Ctr for Grieving Children 1
Send your initial email here.

Secondary Contact
Emails will be reviewed and if your request for funding is consistent with our mission, you will be contacted to send additional information.
The Foundation for Grieving Children, Inc. is the first national non-profit public charity which raises funds for the benefit of children, teens and young adults who have experienced a loved one's death, regardless how their loved one died or was killed.
Your Donations are tax-deductible.

(c) 2003-2022 Foundation for Grieving Children, Inc.