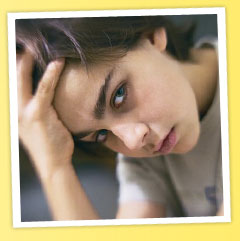 Our founder and the majority of the Board of Directors all suffered personal, profound death losses as children, teenagers or as young adults. They are keenly aware of the limited services available to young people and families within the United States and abroad.
Our Founder: Mary M. McCambridge
Before completing college, our founder, Mary M. McCambridge (Mary Mac) had experienced the death of four friends – two teenagers to drunk drivers, two college students to inoperable cancer. Later she would sustain many other deaths of family members and close friends including the murder of her former husband's 11 year-old daughter, which took them on an 18-year journey to help solve the crime. It was these life experiences that led her to become involved in the field of bereavement.
Mary, who established www.GriefAuthority.com, is host of The Mary Mac Show podcast, heard in over 80 countries and in the top 5% of podcasts globally, is a grief and bereavement specialist, award-winning author, speaker, private executive bereavement coach, nationally-known crime victims' rights advocate and consultant. She developed and edited the award-winning National Directory of Bereavement Support Groups and Services, Understanding Your Grieving Heart After a Loved One's Death, How to Help a Grieving Child After a Loved One's Death, Holiday Grief: How to Cope with Stress, Anxiety and Depression After a Loved One's Death and other works in this field.
She received her Bachelor of Science degree from the University of Scranton and an MBA in Finance/International Business from Fordham University. She was honored by the New York State Senate for her work with Survivors of Homicide Victims, and has been featured in newspaper articles in the New York Daily News, Newsday, the Orlando Sentinel and other media. She has also appeared on radio and television show including CBS Up to the Minute, and News 12 Long Island.
In 2009, she received the "Healing Hands" award from A Caring Hand, New York City's only center for grieving children, for her tireless efforts in helping grieving children, and the University of Scranton's "Frank O'Hara" award, the highest recognition given to distinguished alumni.
It is her passion to address the unmet needs of grieving children, teens and young adults which birthed the creation of this foundation. She serves as the Foundation President and also holds a seat on its board of directors.

Remembering Doug Wead (May 17, 1946 – December 10, 2021) As an author, humanitarian and philanthropist, Doug has written 27 books that have sold 5 million copies in 30 languages. As a corporate speaker he has spoken to audiences in coliseums and soccer stadiums on four continents.
He is the author of All the Presidents' Children, the first book in his trilogy which is an account of the triumph and tragedy in the lives of the first families of the United States, and was a New York Times bestseller which went through three printings in one month.
The Raising of a President: The Mothers and Fathers of Our Nation's Leaders, represents the second volume. This project, now seventeen years in the making, includes books on the children, parents and siblings of the American Presidents. In 1979, Doug, Dan O'Neill and Pat Boone organized the first Washington Charity Awards. The following year Mercy Corps was organized which has distributed more than $500 million in food and medicine around the world.
Carol W. Reindel is a seasoned Marketing and Advertising Professional, with more than twenty years experience in senior level corporate and agency positions specializing in packaged goods and new brand launches.
She holds a Bachelor's of Arts degree with Honors in Psychology from the University of North Carolina at Chapel Hill and lives in New Jersey with her husband.
Carol currently serves as Vice President for a New York based Public Relations Firm, and does consulting work for organizations such as The Foundation for Grieving Children.
Carol has experienced profound grief having lost all her grandparents before the age of 21, as well as both parents, her younger half sister and a lifelong close friend within a ten-year period.
Stephen P. Simas With nearly twenty years experience in the printing and publishing industries, Steve is past owner of Virtual Documents Solutions, Inc., which offers the most comprehensive portfolio of on-site services in the outsourcing industry specializing in document management and technology needs. They have several locations in the New York and New Jersey area.
Steve also served as Director of Operations for RR Donnelley and Merrill Corporation.
He holds a Bachelor of Science and MBA in Business Management from St. John's University and resides on Long Island and is the proud dad of five children.
He serves as a member of the Board of Trustees for Consolation Nursing Home and is active in the Independent Party, both on Long Island.
Jane A. Conway has been designing and launching market-making customer-centric products and software for over 20 years. Her unique background in Human Behavior and Perceptual Psychology enabled her to bring customer-centered design methodology to the software product industry.
She pioneered Simulation and Gaming Strategies for on-line learning systems in the early 1990s and developed the United States Navy's first Human-Computer Interface Design Lab. She also developed the first in-store multi-media kiosks and leveraged those experiences into the internet channel.
Jane was an Associate Partner with Andersen Consulting and introduced numerous web-based solutions to the Financial Services sector. She then grew and managed Fort Point Partner's New York office and introduced a first-to-market customer-buying influencing strategies and business intelligence techniques to their eCommerce solutions.
Noteworthy sites that Jane designed or re-engineered include: marthastewart.com, ishares.com, jcrew.com, bestbuy.com, nike.com, restorationhardware.com, superpages.com, lowermybills.com and a number of sites in the financial services industry sector.
Jane most recently held the role of Head of New Product Development for State Street Corp. and is currently the Managing Partner of Change Architects, a specialized management consulting firm. She holds a B.S. from the University of Scranton and a Ph.D. in Perceptual Psychology from Adelphi University.

The Foundation for Grieving Children, Inc. is the first national non-profit public charity which raises funds for the benefit of children, teens and young adults who have experienced a loved one's death, regardless how their loved one died or was killed.
Your Donations are tax-deductible.

(c) 2003-2022 Foundation for Grieving Children, Inc.