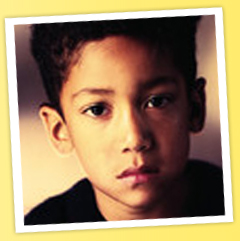 We are a national non-profit, 501(c)(3) compliant public charity whose purpose is to:
raise funds and provide grants to non-profit organizations and programs which assist, educate, counsel and comfort children, teens, young adults and their families after a loved one's death
help educate bereavement, healthcare, social service, education, criminal justice, business and other professions, and especially, society to the needs of the bereaved
help promote the conferences, seminars, events and other work of these organizations.
We are blessed in our society to have many national organizations serving the needs of the chronically ill or dying, yet the Foundation for Grieving Children is the first and only national organization which specifically provides grants to organizations which meet the needs of families after a loved one's death through illness, accident, sudden death or violence.
Why We Built This Organization
Most community-based organizations which assist the bereaved perform incredible work. Our Founder saw very clearly, over many years, that the one obstacle in developing, sustaining and expanding these services was funding. We are in awe at the outstanding way in which these organizations have utilized the few financial resources they acquire.
We realize bereavement is not the most chosen or common charity. It can be a scary and uncomfortable thing to address. Almost 3 million people die in the United States alone each year. One life can touch upward of 300 people when you consider their friends, family, extended family, neighbors, business colleagues, church family, teammates and classmates. This leaves a great many hurting people.
Consequently there are so many families in our country and abroad who have had severe death losses, and we reach out to them and their circle of friends. These individuals know how important it was to find help for themselves and to gain emotional stability for their families, and they want to give back to those who come after them.
Whether you have experienced such tragedy or know someone who has, we welcome you to plant a financial seed in the Foundation for Grieving Children to honor them and their loved one.
What Makes Us Effective
To achieve these goals, we continue to build close relationships with local, community-based bereavement organizations. Developing this powerful network of grief specialists allows for effective communication and strategic planning leading to funds being supplied quickly and efficiently when crises hit a particular geographic region. Consequently, our expertise and networking capabilities give us an edge in helping where it is most needed.
On occasion, we are asked, "Why give on a national basis versus to a local community-based organization?" First of all, we encourage donation in any manner you feel comfortable.
But we have found, with our extensive knowledge of the highly successful organizations in this field, we are uniquely qualified to join your financial gift with many others, thus providing an effective organization with a much larger grant. If you know that bereavement is the area you would like to share your financial resources in, yet unsure who is effective, then giving to the Foundation for Grieving Children is a wise investment. We vow to be good stewards of your gift.
The Foundation for Grieving Children, Inc. is the first national non-profit public charity which raises funds for the benefit of children, teens and young adults who have experienced a loved one's death, regardless how their loved one died or was killed.
Your Donations are tax-deductible.

(c) 2003-2022 Foundation for Grieving Children, Inc.