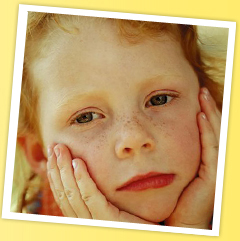 Perhaps you have personally experienced the death of a loved one early in life, or have observed the devastating affects it had on someone close to you. You are intimately acquainted with the challenges of grief.
Heart of Gold Ambassadors believe strongly in our mission. There are many ways to help grieving children:
1. Become a Heart of Gold Partner, whereby you contribute a recurring set amount which automatically and securely is donated from your debit or credit card at approximately the same time each month.

2. Become a Heart of Gold Fundraising Ambassador, where you might start your own personal page for the benefit of grieving children, teens and young adults. Visit here to see how one of our Ambassadors designed his page.

3. Hold a Fundraising Event. As a Heart of Gold Fundraising Ambassador, you might decide to hold a Heart of Gold fundraising event. You might invite family, friends, neighbors, classmates and business colleagues to a gathering/event at your home, office, club, sorority or faternity, serving anything from tea to snacks to dinner for the purpose of raising money for the foundation and sharing your story.
Nothing is more powerful than sharing your personal testimony about how a particular death changed your life forever.
You can have your laptop or tablet available throughout the event so your guests can visit and make their donation online at this website.
And when all your guests have left for the evening, you will feel wonderful knowing that there are children who will receive support services because of your hard work and effort. And although you may never meet them personally, you will have made a significant contribution to grieving children, teens and young adults who now struggle with the same pain you or someone you loved endured at a different place and time.
We honor the great work of our Heart of Gold Fundraising Ambassadors below and click here.
Ryan Watterson of Watterson Excavation, Enumclaw, WA – participated in Peak24 and raised over $6,000 for our cause.
Poole Eye Associates of Marble Falls, TX – each month this company encourages each of their staff to choose a charity whereby they give 5% of their eye glass sales. We were fortunate to have been chosen.
Janae Watterson of Salon Kathleen has held her second 'annual' Daddy Daughter Date Night to help Dads learn how to style their little girls' hair. What a complete success, as always, for Matt Fugate and all at Salon Kathleen.
CrossFit 77 of Mooresville, NC – created a 5K Run to honor the loss of one of its member's son, Army Sgt. David Mazzullo who died unexpectedly at the age of 32, leaving behind his parents, wife, son and many loving family and friends.
Latiera Harmon – reached out to us leading up to Father's Day 2021 to honor the memory of her father who took his life when she was 8, to provide gifts for grieving children. It was a long journey to get them in the hands of the little ones, but we found our alternative plan!
Janae Watterson – returns for a second fundraising event where she and her stylist Matt created a Daddy Daughter Date Night to teach Dads how to style their daughters' hair, courtesy of Salon Kathleen.
Janae Watterson – has been a partner with us for many years, donating a substantial gift each month for our cause. On April 3, 2021, she partnered with us at the Grand Opening of her newest location for her 15 year-old business in Enumclaw, WA – Salon Kathleen – named for her mother who died in a car crash when Janae was 17 years old and a passenger in the car.
Riley Church – a 14 year-old who experienced the sudden death of her father and honored the foundation by creating a signature teeshirt – The Comfort Elephant – that she designed herself to raise funds for our cause. Visit her shop and support her work.
Emli Edwards – Created Neon Night Fun Run 2018 in Roanoke Rapids, North Carolina to honor her 20 year-old brother Nicholas who died when she was 16. She had previously experienced her mother's death at 12 and since endured her 26 year-old brother Dustin's death when she was 17.
Joseph DiBenedetto – remembered his father who died when he was only 3 by Racing for Dad in Brooklyn Half Marathon on Father's Day 2019.
The Foundation for Grieving Children, Inc. is the first national non-profit public charity which raises funds for the benefit of children, teens and young adults who have experienced a loved one's death, regardless how their loved one died or was killed.
Your Donations are tax-deductible.

(c) 2003-2021 Foundation for Grieving Children, Inc.