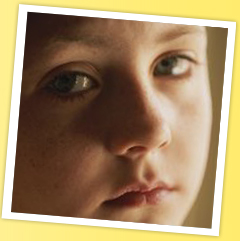 Recently Mary Mac was a guest on LaTonya Moore's radio show, Real Perspectives, where the conversation moved into how to not only handle grief after a murder, but other advice for how to more effectively move through the grieving process regardless of how your loved one died.
If you are dealing with the homicide death of a loved one, you may wish to listen in here.
Mary Mac spoke with Dr. David Friedman and Melanie Cole of Radio MD's "To Your Good Health show. Speaking on holiday grief and how to help adults and children through this season with less pain, Dr. David shared his wife's death ten years ago.
Mary Mac spoke with Dr. Carol Bernstein, Assistant Professor of Psychiatry at NYU Langone Medical Center on the Doctor Radio show on Sirius XM Radio. Originally scheduled for a half hour discussion on holiday grief and how it affects children, we had so many callers who wanted to share their stories and gain knowledge on how to help grieving children, that Dr. Carol asked Mary Mac to stay on for the entire hour. We took callers questions and help seven ladies all of whom had amazingly complicated issues surrounding grief.
Interestingly we touched on anticipated or sudden death and even Dr. Carol shared her story how her mother had been hospitalized with a short visit to long-term care facility but when the call came in about her mother's death she was not expecting it. Mary's premise was that all death is sudden in its own way. We are never truly ready for a loved one's death and especially when we are a grieving child.
Mary Mac also appeared on the Michael Dresser Radio Show to talk about Holiday Grief and how it affects both adults and children. Michael spoke of the death of his two dogs about a year ago and how it affected him. Mary suggested that many children's first loss is the death of a pet. She also shared tips on how to deal with holiday grief.
Foundation for Grieving Children in Oprah Magazine
Jonathan Vatner spoke with Mary Mac for his article on Disenfranchised Grief in O Magazine. This type of grief concerns those who feel their pain is socially unacceptable, such as the death of a pet, the loss of a married lover, the suicide or homicide death of a family member or friend, the death of an ex-spouse.
The Foundation for Grieving Children, Inc. is the first national non-profit public charity which raises funds for the benefit of children, teens and young adults who have experienced a loved one's death, regardless how their loved one died or was killed.
Your Donations are tax-deductible.

(c) 2003-2022 Foundation for Grieving Children, Inc.
---