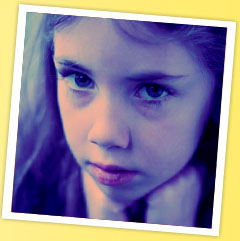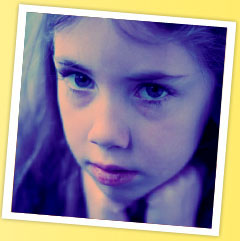 Through the generosity of our donors, we have provided grants to the following recipients:
Dustin's Place, located in Plymouth, Indiana is a new center for grieving children, only the fourth in Indiana. It was started by Viki Brown whose husband Dustin was killed leaving her small children to raise. She started Dustin's Place to honor her husband and to help her children who desperately needed help after their father's death.

Your gift to this organization will assist Dustin's Place in purchasing a new professional, sound-proof room divider so that their existing space can be used for two rooms instead of one. They have grown so fast and the need in that area is so great that they had to find a way to accommodate double the children and double the support groups.
The Healing Place in Muscle Shoals, Alabama is a more established center but they needed additional funds to continue their programs for grieving children in the local schools. So often families don't have the time and ability to drive long distances to the nearest grieving children center (which can be over 50 miles away) so organizations are developing effective ways to create bereavement groups actually at the schools in their county. We've been supporting and encouraging this work for decades as sometimes it's the only way a child will have access to grieving support groups.
Identify Your Dream serves children, teens, young adults and their families after the murder of a parent or sibling. The Pontiac, Michigan area has had more homicides each year and the folks at this organization are struggling to help all those in the area who need assistance. I can attest that when a murder affects the lives of the family, the survivors, it takes a great toll on each member emotionally and physically. This type of grief is one of, if not the most, difficult to endure as it encompasses the homicide detective, district attorneys, criminal justice system. I've experienced this with the murder of my eleven year-old stepdaughter in 1984, when we began this journey to help others who came after us through homicide support groups, writing books, speaking on this subject, educating members of the criminal justice system.
Journey of Hope Grief Support Center in Plano, Texas received support for their programs and services. They have served over 870 grieving children and families in the North Texas area.
Good Grief Family Bereavement Center located in Westhampton, New York serves grieving children, teens and families on the eastern end of Long Island. It holds one of the only week-long camps for children and teens and funding was given toward offering more children the ability to attend.
Bo's Heavenly Clubhouse in Horicon, Wisconsin assists families after the loss of a child. Funding was provided to expand their program and welcome additional grieving siblings and families.
Annie's Hope Bereavement Center for Kids, located in Glendale, Missouri, serves bereaved children and teens in the St. Louis area. Funding will be used for their K-12 School Support and Education Program which meets in community schools for 8 weekly sessions.
Mane Support of Maryville, Tennessee was awarded support for their Bereavement Camp for grades K-12 where grieving children and teens will be participating in therapeutic activities with horses.
New Hope Center for Grief Support of Northville, Michigan received funding to help improve training for volunteers and purchase supplies for their Kidz and Teens bereavement support group.
LaPaloma Family Services of Tucson, Arizona was awarded a grant to purchase needed books and supplies for their weekly youth bereavement support group serving at risk and foster children.
Staten Island Teen Bereavement Program, offering individual counseling and weekly support group services, was created to meet the needs of teenagers from Staten Island, New York who have experienced the death of a loved one.
Turkey Ford Foundation, located in rural Wyandotte, Oklahoma, received funding toward teaching materials on the grieving process to educate teachers and staff after the murder/suicide of the parents of four children who attend their school.
Lory's Place is a center for grieving children located in St. Joseph's, Michigan, and offers assistance to grieving children, teens and their families. A grant was given to assist with operating expenses.
Hospice of South Georgia, located in Valdosta, Georgia assists children and teens of loved ones who were part of the hospice program, but also welcomes bereaved children from their surrounding communities. Funding was provided to assist with the expenses for Camp Lean On Me.
Ted E. Bear Hollow serves the Omaha and Council Bluffs areas of Nebraska. This center for grieving children welcomes children, teens and their families. A grant was provided to assist in operating expenses of this center.
Hope Bereavement Services is a program at Southwest Washington Medical Center, located in Vancouver, Washington. This program serves children, teens and the adults in their lives following a loved one's death. Funding was provided to assist with expenses for the Stepping Stones' Family Retreat.
The Alcove Center for Grieving Children and Families, Northfield, New Jersey provides support groups for children ages 3 to 18 who have experienced the death of a family member. The children are grouped by ages: 3-6 years old, 7-10 years, 11-14 years and 15-18 years, and the parents/guardians are provided a support group running simultaneously. This organization serves the southern New Jersey area and is the only center of its kind in New Jersey. Funding was provided for program supplies for the children's groups.
Stepping Stones for Hope in Phoenix, Arizona provides programs to 400 youth and families each year and speaks to an additional 2,000 community members on issues related to grief and bereavement. 80 Volunteers donate over 10,000 hours of service each year. They offer several camp experiences each year for children and teens who have experienced the death of a loved one. Camp Paz for Kids weekend program, Camp Paz for grown-ups, Camp Paz at School and Day at Camp Paz have been very successful in helping the children of the Phoenix area. A grant was given toward the expenses of offering these camps.
The KapStone House, A Center for Grieving Children, Teens and Their Families, Joplin, Missouri is located at the southwest corner of this state and serves families from Kansas, Oklahoma, and Arkansas. They offer support groups for children who have lost a parent, sibling or other family member to death, or those facing imminent death. Additionally, they offer adult groups for those who have experienced the loss of a spouse, child, or infant, or from suicide or multiple loss. Funding was provided to assist in program expenses for the children's groups.
The Amelia Center, Birmingham, Alabama offers support services to children who have experienced the death of a loved one. Their staff and volunteers have graciously taken on the enormous responsibility of hosting the 11th Annual Symposium on Children's Grief. This three-day conference welcomes bereavement counselors, chaplains and pastoral counselors, mental health counselors, volunteers and others from across the United States and abroad to learn how best to assist grieving children and families. Numerous workshops are offered to train counselors and volunteers who then return to their communities to teach members of their local organizations. A grant was given toward the development of this conference.
The Foundation for Grieving Children, Inc. is the first national non-profit public charity which raises funds for the benefit of children, teens and young adults who have experienced a loved one's death, regardless how their loved one died or was killed.
Your Donations are tax-deductible.
(c) 2003-2020 Foundation for Grieving Children, Inc.