In mid-December 2021 we started to obtain several donations on our site from the same town in North Carolina.
When this happens I usually think someone has died and their family and friends are directing donations to us in honor of their loved one and for the benefit of grieving children.
Well, in this case, it seems a gym – CrossFit 77 – located in Mooresville, North Carolina decided to hold a 5K run in honor of the son of one of its members, who has unexpectedly passed away at the age of 32.
Army Sergeant David Mazzullo has left behind his parents, wife and son as well as many other beloved relatives and friends.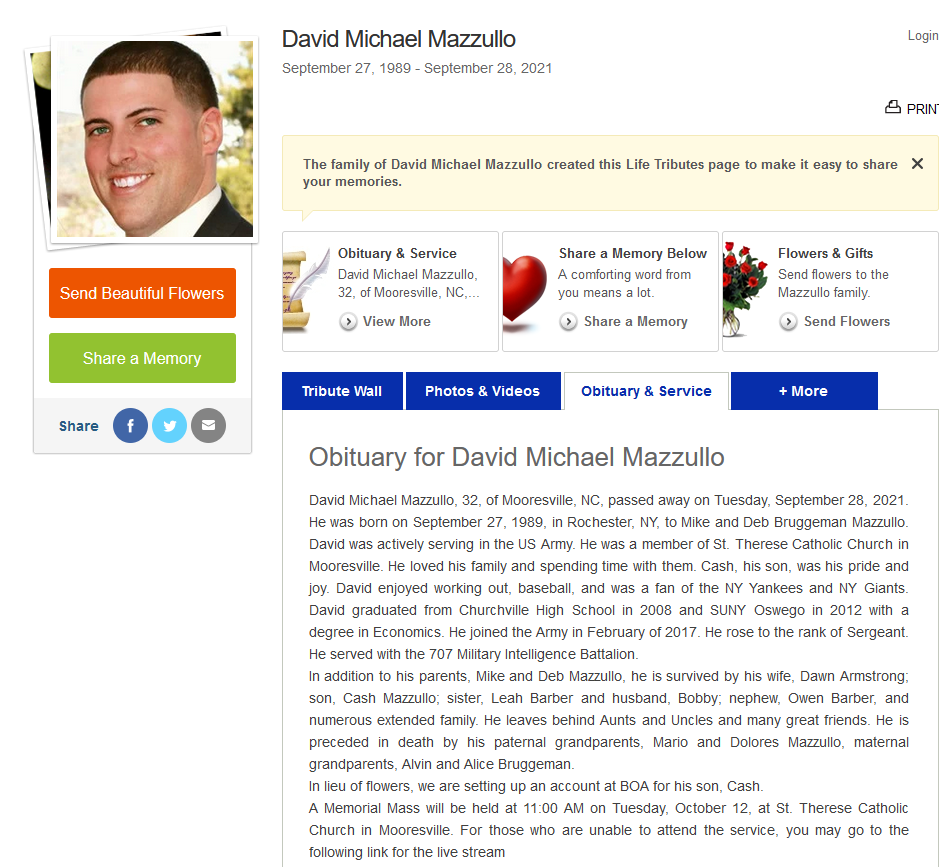 We are so grateful to CrossFit 77 for welcoming us into their fundraiser.
Below was the post for the event to honor Sgt. Mazzullo which was attended by hundreds of individuals in the community!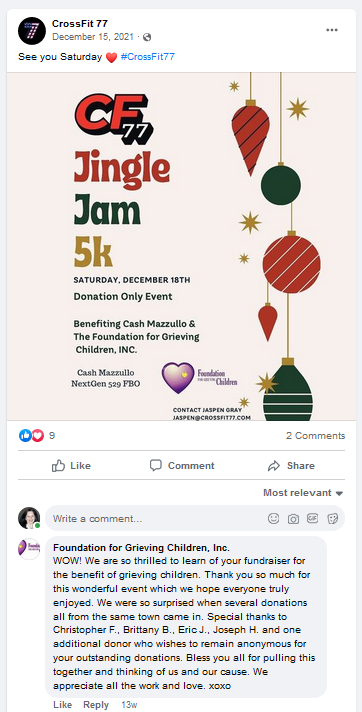 Many thanks to Jaspen and the entire staff who created this amazing event and to the family of Sgt. Mazzullo who we pray for and know his memory will live on forever.