It is amazing what a 15 year-old girl can do to help others who are also grieving children.
In February, 2020, Riley Church from Arizona experienced the sudden death of her young father, Robert Church. He was an accomplished professional and a loving Dad.
In an effort to give his death meaning, she began an online ecommerce store, the Cactus Cove Boutique, with the partial intention of helping our other children, teens and young adults who had had a similar experience as she.
Earlier in the year, her brother gave her mother a stuffed animal – a grey elephant – which she calls a Comfort Elephant. It gave her and her mother comfort after the death of her father.
Riley has dedicated the proceeds from her Comfort Elephant Collection to our organization, The Foundation for Grieving Children, Inc. and we are so honored.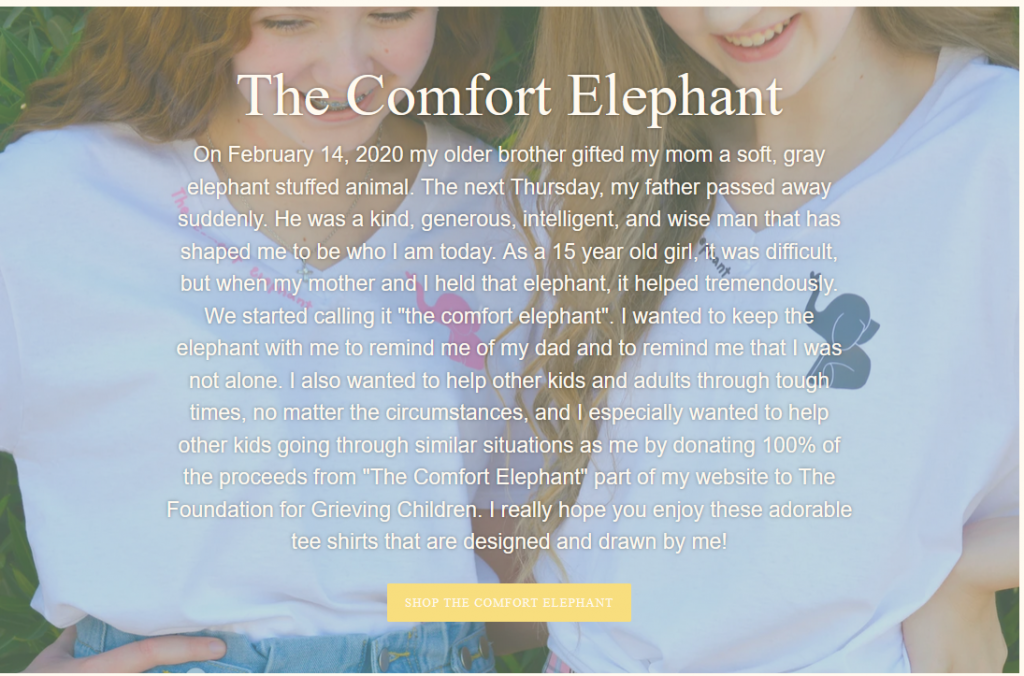 Please visit Riley's store and shop for the Comfort Elephant products as well as other wonderful items for young girls.
Thank you Riley for your wonderful work on our behalf. We thank your customers, also, who are making an impact for grieving children, teens and young adults!
Bless you for all you are doing! xoxo